Brooke and John's Ellery Farms engagement session is a new favorite! I love it when couples pick place special to them for their engagement session, and in this case this is their wedding venue!!! And my goodness I can't wait!
This beautiful farmhouse has the cutest white front porch, and the area around it shows off tall grass, a large field, swings hanging from Magnolia trees, and the perfect place to capture the sunset! It was a DREAM photographing Brooke and John here, and May 2018 can't come soon enough!
Brooke is so sweet, and I was so excited when she reached out to me last summer after getting engaged! She's so kind, loving, and I don't think she ever stops smiling! When Brooke and John are together, they share a lot of laughs, pure joy, and are a very laid back, fun couple!
Here's Brooke & John's gorgeous Ellery Farms engagement session!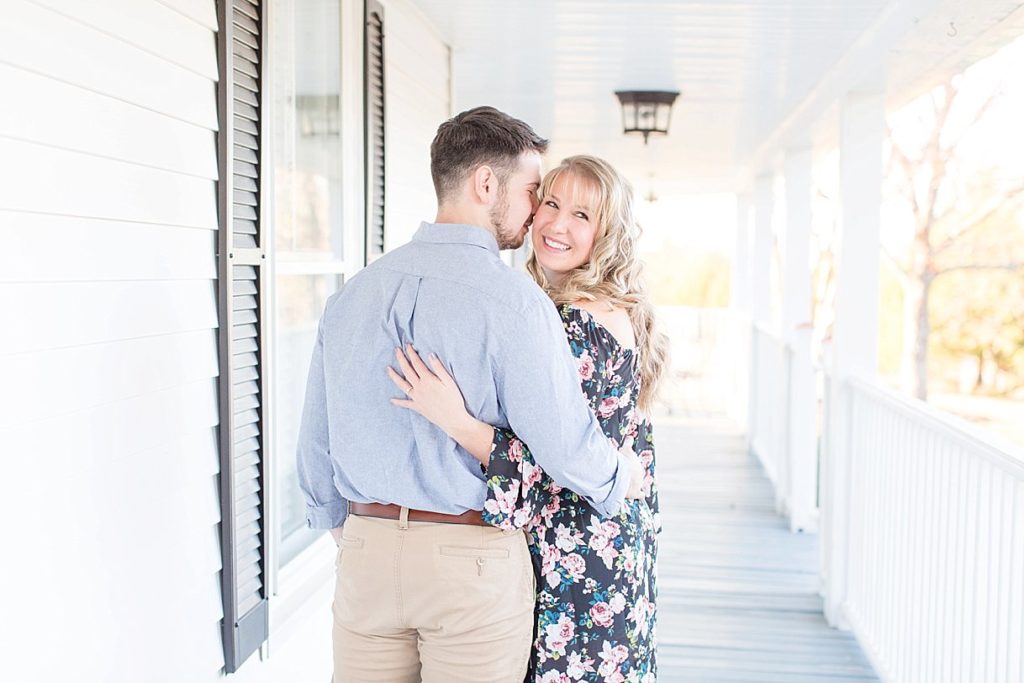 Venue |  Ellery Farms
If you loved Brooke & John's engagement session, you might also like Anna & Nic's downtown engagement session!